[Hotfix] 9/11 Update (EAC)
Updates
Sep 11, 2023, 15:32 (UTC+8)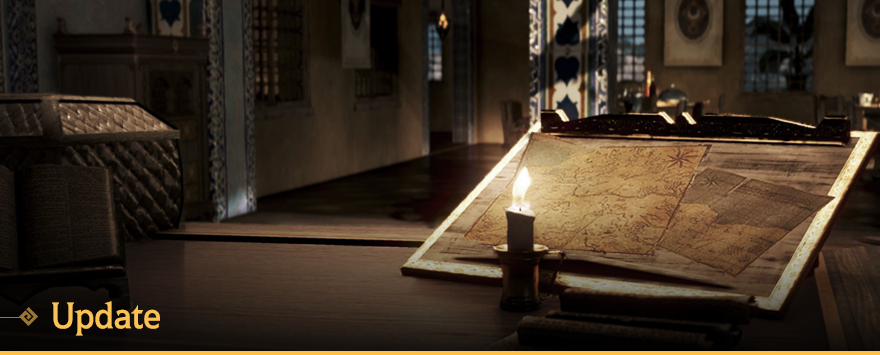 Greetings, Adventurers.
Here are the details regarding the latest update applied to Black Desert on Monday, September 11.
Please relaunch the game client to begin downloading the latest update to apply the changes listed below.


Changes and Fixes
Easy Anti-Cheat has been updated to the latest version and its compatibility has been enhanced.

Fixed the issue where the "Game Security Violation Detected (#00000010)" error occured in certain Windows 7 environments, causing the game to close.

We hope that you are enjoying your adventures in Black Desert!
See More Latest News
December 6, 2023 (Wed) Update Details

Added Arsha: Annonymous, Arena of Solare Custom Match, and more

Updates

Dec 6, 2023, 10:00 (UTC+8)

November 29, 2023 (Wed) Update Details

Main Quests of The Exalted Land, Ulukita, Ator's Shoes, Kabua's Artifact, and more

Updates

Nov 29, 2023, 10:00 (UTC+8)