[Black Desert+] March 24 (Fri) Update Details
Updates
Mar 24, 2023, 10:45 (UTC+8)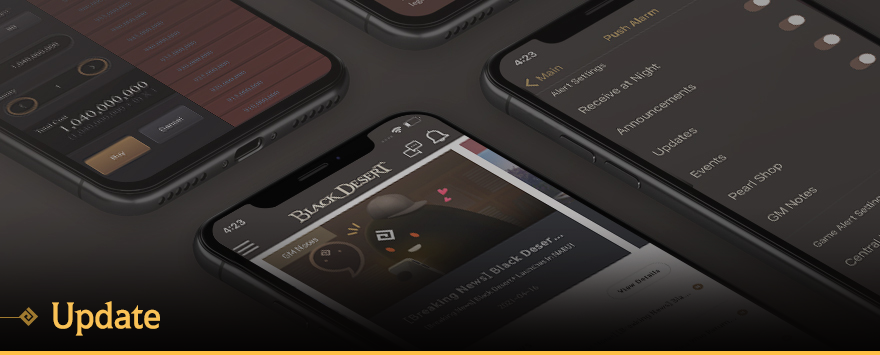 Greetings, Adventurers.
Here are the latest updates being applied to the Black Desert+ app on Friday, March 24.
Android OS Latest Version: 2.5.56
Please refer to the [Black Desert+ Guide] for more information about Black Desert+.
---
Black Desert+ Changes & Fixes
- Fixed the issue of not being able log in occasionally.


Thank you for your support.
See More Latest News
December 6, 2023 (Wed) Update Details

Added Arsha: Annonymous, Arena of Solare Custom Match, and more

Updates

Dec 6, 2023, 10:00 (UTC+8)

November 29, 2023 (Wed) Update Details

Main Quests of The Exalted Land, Ulukita, Ator's Shoes, Kabua's Artifact, and more

Updates

Nov 29, 2023, 10:00 (UTC+8)